Home
Talk

17
601pages on
this wiki
Medaka Box News
The Medaka Box Wiki Twitter Feed is up and running! Check it out for updates on the latest news, chapters, and episodes.
Medaka Box Volume Twenty has been released in Japan. It features Medaka Kurokami, Hansode Shiranui, Zenkichi Hitoyoshi, Najimi Ajimu, and Misogi Kumagawa on the cover, and includes chapters 168 through 176, the second part of the Unknown Shiranui Arc.
The Medaka Box Wiki is excited to announce its affiliation with the Bakemonogatari Wiki, the Katanagatari Wiki, and the Zaregoto Series Wiki. Like Medaka Box? Then check out the wikis about these other great series by the prolific Nisio Isin!
The Medaka Box Wiki has its own official Polices and Manual of Style. Please read and make yourself familiar with the standards and guidelines of all articles, and if you have any questions or suggestions regarding either, please visit the forums.
Featured Article of the Month
Najimi Ajimu is the founder of Hakoniwa Academy and the creator of the Flask Plan. Ajimu has been absent for three years after being sealed by Kumagawa. After Medaka's success in reforming Kumagawa, the seal has weakened, whereupon Ajimu is set loose. Ajimu possesses a total of nearly thirteen quadrillion skills, and is the embodiment of seven hundred million Not Equals. Ajimu views humans with as much disdain as eraser shavings, and has trouble distinguishing people from the environment. Ajimu uses Zenkichi in an attempt to have him defeat Medaka and usurp her position as the "main character". It is ultimately revealed that her goal was to find something impossible, and as such she initiated the Flask Plan with the intention of failing. After Zenkishi succeeds in defeating Medaka in the election, Ajimu attempts to commit suicide, but is stopped by Medaka, who correctly concludes that her true problem lies in simulated reality, and being extremely weary of life. Ajimu is enrolled as a first year student, is reformed, and gradually starts to care for and be more loyal towards other people. She is later killed by Iihiko when buying time for her friends to escape. With Iihiko's defeat, it is believed she will eventually return.
Main Article: Najimi Ajimu
Affiliated Wikis
Want to affiliate with the Medaka Box Wiki? Contact us.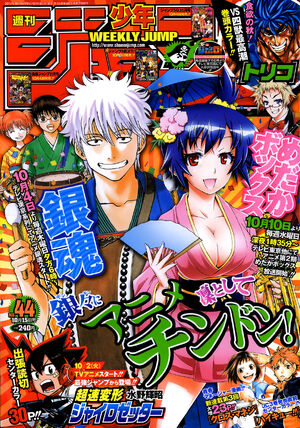 Most Recent Manga Chapter
The final chapter. Medaka and Zenkichi remember their past, discuss their present, and decide their future. Thank you for four years of affectionate reading!
Most Recent Anime Episode
A look backwards! Just what was Kumagawa up to during his time at Suisou Academy before coming to Hakoniwa Academy? Well, during his tenure as Student Council president, he had one battle that was particularly colorful ... for a time.
Poll
How satisfied were you with Misogi Kumagawa's "win"?
Results of Previous Poll:
Total votes: 73
Zenkichi Hitoyoshi's best fight?
1. Vs. Misogi Kumagawa = 25 Votes (34.25% of all votes)
2. Vs. Iihiko Shishime = 19 Votes (26.03% of all votes)
3. Vs. Kei Munakata = 14 Votes (19.18% of all votes)
4. Vs. Medaka Kurokami (Presidential Election) = 5 Votes (6.85% of all votes)
4. Vs. Namanie Nienami = 5 Votes (6.85% of all votes)
6. Vs. Mukae Emukae & Misogi Kumagawa = 2 Votes (2.74% of all votes)
6. Vs. Treasure Hunt Riddle = 2 Votes (2.74% of all votes)
8. Vs. Medaka II = 1 Vote (1.37% of all votes)
9. Vs. Kouki Akune = 0 Votes (0% of all votes)